Story
Saudi Arabia submits its 2022 Report to the United Nations Conventions to Combat Desertification (UNCCD)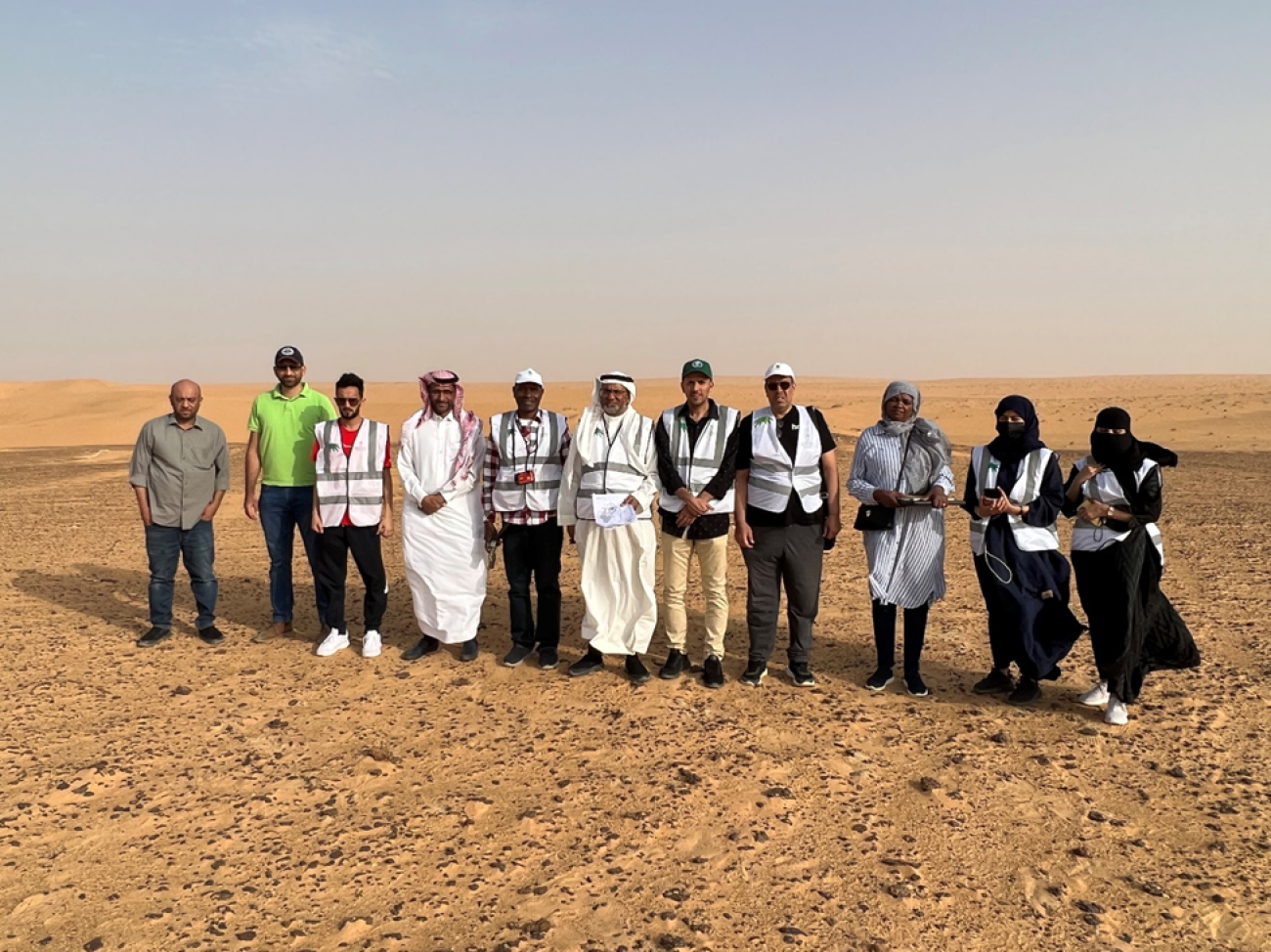 The report has been prepared through close collaboration of FAO, NCVC, and MEWA.
Ministry of Environment, Water and Agriculture (MoEWA) and National Center for Vegetation Development and Combating Desertification (NCVC) approved the submission of strategic objective 1 (SO1) of the 2022 Fourth Generation Performance Review and Assessment of Implementation System (PRAIS4) report to the United Nations Conventions to Combat Desertification (UNCCD) on Sunday, 5 February 2023. PRAIS4 report is a new approach in the UNCCD to building the capacity needs of the countries and combines cutting-edge geospatial information, technology, and services to maximize the value of reporting data, for better decisions and to deliver stronger evidence-based messages.
With the collaboration and support of FAO Sustainable Rural Agricultural Development Programme (SRAD), a suitable platform for assessing land degradation in Saudi Arabia has been identified and implemented. Following the reporting framework developed by UNCCD, the platform mainstreams the three sub-indicators for Sustainable Development Goal (SDG) 15.3.1 "Proportion of land that is degraded over total land area" corresponding to monitoring and understanding the status of land cover, vegetation productivity, and soil organic carbon.
Saudi 2022 UNCCD PRAIS4 report preparation process
The report has been prepared through close collaboration of FAO, NCVC, and MEWA and was supported by five field missions to Eastern, Aseer, Makkah, Al Jouf, and Northern Borders regions of Saudi Arabia data set (Trend.Earth) and field observation covering seven land types (tree land, grass land, crop land, wet land, artificial surface, bare land, and wetland).
By applying the data to the framework developed by UNCCD, the assessment identifies land areas that is degrading, not changing, or improving. It has also considered the unique ecological and environmental condition of Saudi Arabia that requires adaptation of standard methods most of which work better in a wetter environment. From the analysis, 14 sites were identified as the most degraded, documented, and strategic actions to address degradation identified and committed in the Saudi Arabia UNCCD PRAIS4 report for 2022. Additionally, as part of the reporting, FAO has organized a capacity development session for the Land Desertification department of NCVC, to ensure that there is adequate capacity within the Kingdom for updates and future monitoring for land degradation.
Prioritization and commitment to address land degradation in Saudi Arabia
Dr. Khalid Al Abdalqadir CEO of the NCVC promote the engagement and participation in UNCCD. Speaking prior, the submission of Saudi Arabia report, Abdallah Alburaiki, NCVC Land Desertification Director General, said that, the center plays significant role in fulfilling the commitment of the UNCCD at this stage, and therefore Saudi Arabia looks forward to participating and collaborating with other entities for better management of natural resources in the drylands. FAO Technical Adviser for Land Desertification Control in KSA, Mona Dawelbait noted that PRAIS4 provides Saudi Arabia smarter and data-driven system for innovation in land degradation reporting. She further observed that according tp the global platforms and field visits, Saudi Arabia now has a comprehensive assessment of the state of land degradation within key ecosystems, has identified priority actions, and has committed to action to address the pressing land degradation issues. With the comprehensive reporting system put in place and the capacity built, Saudi Arabia is in a good position to move towards a net positive situation where improved land exceeds the degraded land.
UN entities involved in this initiative
FAO
Food and Agriculture Organization of the United Nations