The UN Resident Coordinator Office
In Saudi Arabia, the United Nations is represented by 23 agencies, funds and specialised programmes.
The country team (known by its acronym UNCT) is made up of representatives of these organisations. As head of the country team, the UN Resident Coordinator (RC) guides and supports the work of the UNCT, ensuring effective coordination and cooperation across the mandates of each organisation.
As the main support structure for the activities of the Resident Coordinator and the country team, the Office of the Resident Coordinator (RCO) strengthens the joint activities of the United Nations system in the Kingdom of Saudi Arabia. 
Its purpose is to maximise, in a coordinated manner, the work of the United Nations so that the system can provide a collective, coherent and integrated response to national priorities and needs, within the framework of the Sustainable Development Goals and other international commitments.
The UN Resident Coordinator in Saudi Arabia
Dr. Rita Columbia brings 20 years of work experience in international development, public health, and management. Throughout her career, she covered complex development, humanitarian and recovery issues in Europe and Central Asia. Before joining RCO in KSA, she served as UNFPA representative in Iraq, Moldova and country director for Albania. She is a strong advocate for gender equality and human rights.
Dr. Rita Columbia holds a master's degree in non-profit management (NYU, USA) and a Master's in Public Administration (Kazakhstan Institute of Management, Economy, and Prognosis). She also has a medical degree from Kazakhstan Medical University.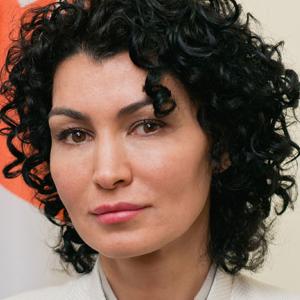 Dr. Rita Columbia
United Nations Resident Coordinator a.i.