Story
The 4th Arab Competition Forum kicks off in Riyadh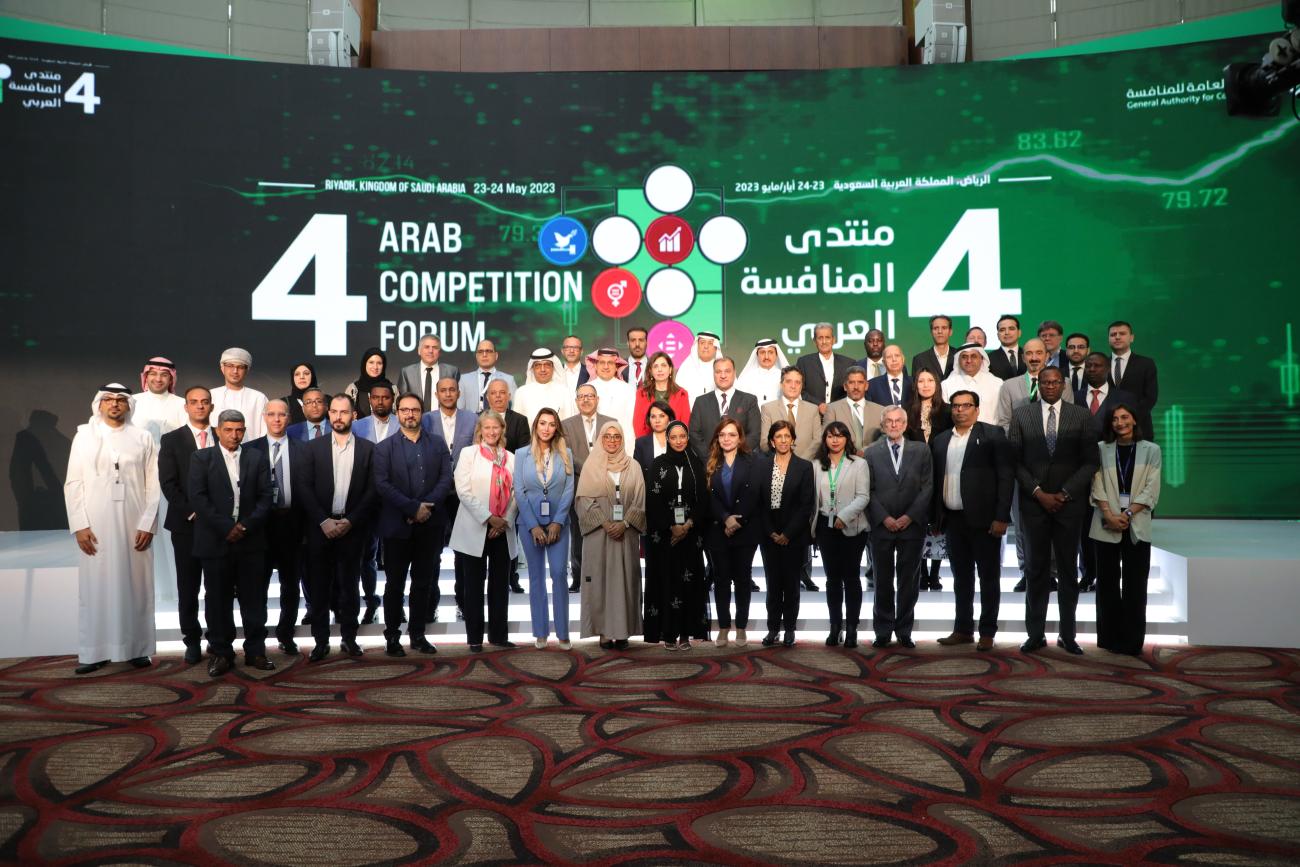 This year's Forum focused on discussing mergers & acquisitions + enhancing the efficiency of competition authorities in developing & least developed countries.
To support efforts of policymakers in strengthening competition policies at the national level and stimulate cooperation among competition authorities in the region, the 4th Arab Competition Forum kicked off today in Riyadh.
The Forum, organized by the United Nations Economic and Social Commission for Western Asia (ESCWA), in collaboration with the General Authority for Competition (GAC) in Saudi Arabia, the United Nations Conference on Trade and Development (UNCTAD) and the Organization for Economic Co-operation and Development (OECD), brings together ministers and high-level officials from 28 Arab and international competition authorities, in addition to a score of experts, academics, and representatives of the private sector.
The opening session featured statements by UN Under-Secretary-General and ESCWA Executive Secretary Rola Dashti; Chairman of the GAC Board of Directors in Saudi Arabia Ahmed bin Abdul Kareem Al-Kholifey; UNCTAD Secretary-General Rebeca Grynspan; and OECD Director for Financial and Enterprise Affairs Carmine Di Noia.
"Today, we find ourselves at a crossroads. We can either continue down the current path by adopting competition policies with limited impact, or we can promote competition as a catalyst for economic dynamism and social progress," Dashti stressed in her opening remarks. "It is time for us to take a proactive stance in promoting fair competition, breaking down barriers and creating an environment that fosters innovation and allows businesses of all sizes to thrive," she added.
For his part, Al-Kholifey shed light on the key role of competition policy in stimulating efficiency and productive capacity, as well as promoting economic growth, sustainable development and consumer welfare. "The development and improvement of competition regulations, policies and legislation, especially in our region, will have a great impact on enhancing the welfare of Arab citizens by improving prices, increasing the quality and abundance of goods and services, and promoting development and innovation," he added.
This year's Forum will focus on discussing mergers and acquisitions, and on enhancing the efficiency of competition authorities in developing and least developed countries. It will also explore best practices in planning and conducting market studies, and will address concerns about the abuse of dominance in digital markets.
For her part, Grynspan said that in recent years, there has been a growing concern regarding the impact of the digital economy on international trade and development. "In this globalized and digitalized world, competition law and policy are increasingly faced with cross-border challenges, which demand further regional and international cooperation," she added.
"The OECD stands ready to work with countries in the Arab region, to strengthen competition frameworks, increase coordination with trade and investment policies, and strengthen regional integration while promoting private sector development – one of our key objectives", Di Noia emphasized.
The opening session was followed by a special discussion on "Arab youth in competition", during which awards were granted to the winners of the "Student Competition Challenge" launched by ESCWA last March, in cooperation with the GAC in Saudi Arabia. The challenge was an opportunity for Saudi students to learn about the concepts and values of competition, and to become involved in dialogue and research on competition issues in the Arab region.
In 2020, ESCWA, in partnership with UNCTAD and OECD, launched the Arab Competition Forum to establish a continual knowledge-sharing platform on competition policy and enforcement for Arab stakeholders. The Forum also provides a common channel for advancing knowledge and best practices in competition, and facilitating coordination and collaboration at the national, regional, and international levels.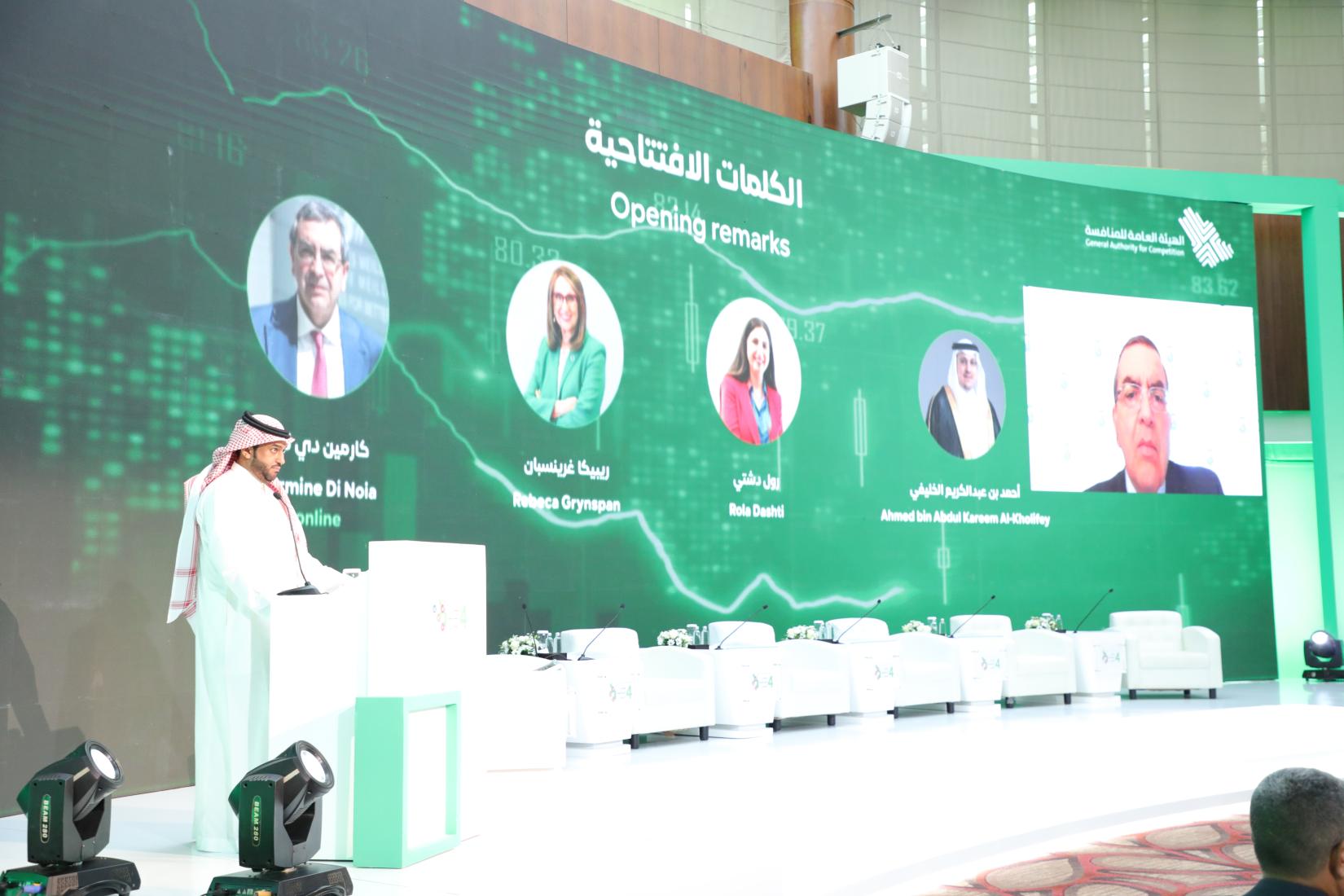 UN entities involved in this initiative
UN ESCWA
United Nations Economic and Social Commission for Western Asia
UNCTAD
United Nations Conference on Trade and Development
Other entities involved in this initiative
OECD
Organization for Economic Cooperation and Development