Story
Princess Lamia Al Saud amplifies the voice of UN-Habitat in the Arab region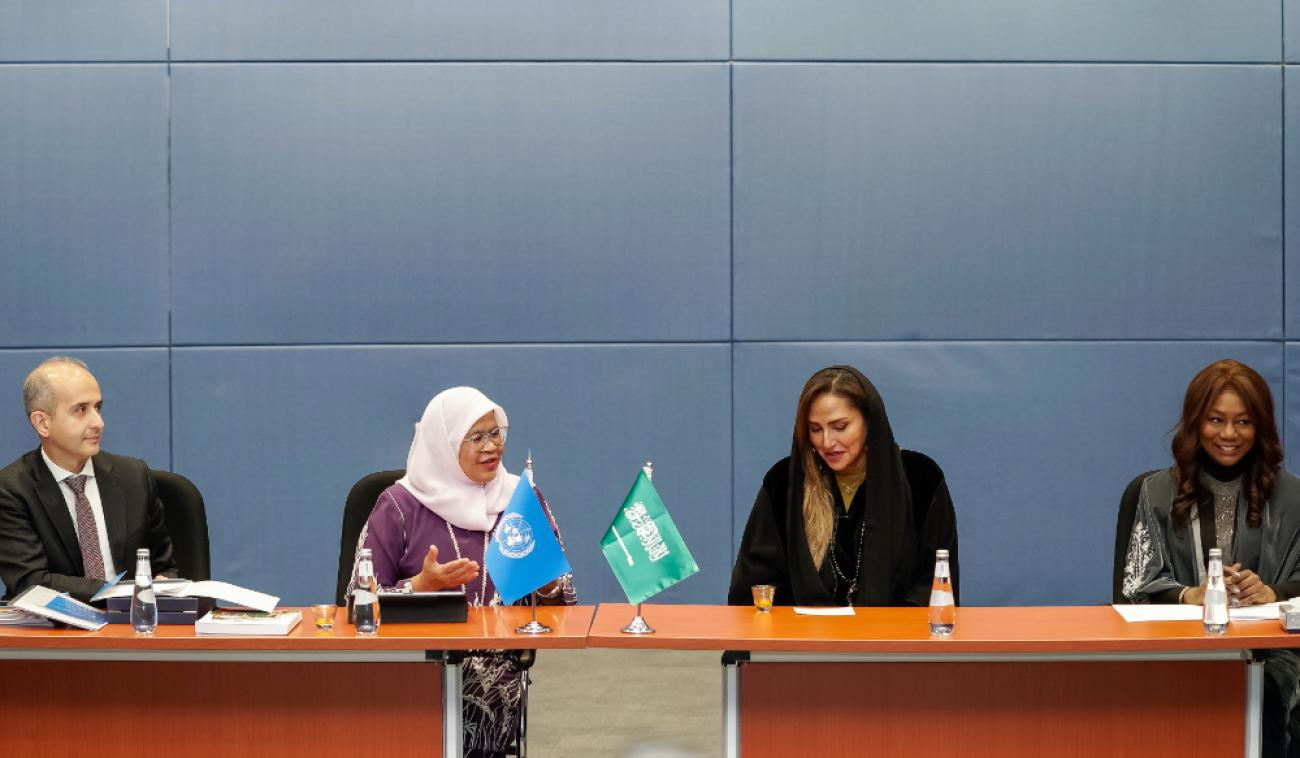 Pledging to "continue building bridges for a more compassionate, tolerant and accepting future."
On her second term as the UN-Habitat Goodwill Ambassador in the Arab region, Her Royal Highness Princess Lamia Bint Majed Al Saud, the Secretary General of Alwaleed Philanthropies, pledges to "continue building bridges for a more compassionate, tolerant and accepting future."
As the first ever Goodwill Ambassador for UN-Habitat in the Arab region, appointed in 2020, Princess Lamia has lent her voice to UN-Habitat with the aim of highlighting key urban issues, promoting more sustainable and resilient cities in the region and mobilising resources to address key urban challenges.
A Philanthropist herself, Princess Lamia has succeeded to support resource mobilisation for a number of projects, including adequate housing for the most vulnerable groups, COVID-19 response and climate action, spanning Iraq, Palestine, Sudan, Yemen and Tunisia.
Over 4,000 people are set to benefit from the Adequate Housing project in Aden, Yemen, after the rehabilitation of a targeted number of 600 low-income housing units. In Sudan, 300 shelter units were provided for vulnerable families, 35% of them women-headed households.
"I am greatly honoured to have been appointed for the second time as the UN-Habitat Regional Goodwill Ambassador for the Arab world. Our partnership with UN-Habitat will support our efforts to address issues around urbanisation and its implications on societies, economies and environments," Princess Lamia commented during a meeting in the UN-Habitat premises in Riyadh on 20 February to reappoint her for a second term.
Princess Lamia also spoke in support of UN-Habitat at critical events, such as the World Urban Forum in Abu Dhabi in 2020 and Global Observance of World Habitat Day in 2020. In addition, she supported the promotion of the World Urban Forum in Katowice in June 2022 and the UN-Habitat Urban October 2022 initiatives in the Arab region.
"In the past three years during UN-Habitat's cooperation with HRH Princess Lamia bint Majid Al Saud as UN-Habitat's regional Goodwill Ambassador, Her Royal Highness has shown the utmost commitment to the advocacy for the UN-Habitat mandate to realise more sustainable, resilient and inclusive cities," Maimunah Mohd Sharif, UN-Habitat Executive Director, stated.
Passionate about gender-inclusive cities, Princess Lamia, through opinion pieces, advocated cities free from violence against women and more economic empowerment and involvement in decision-making for women.
In 2018, Princess Lamia was awarded the "Woman Leader in Community Development Excellence Award", delivered by the Middle East Excellence Awards Institute to honor women leaders and executives in Dubai, UAE. The Princess was also appointed as the first Saudi to join the UN Women as a "Global Champion" for gender data equality.
Goodwill Ambassadors give their voice and time to help UN organisations raise awareness around key topics and mobilise support.UN-Habitat is one of the specialised agencies within the United Nations system. Hence, the support of Goodwill Ambassadors helps the agency achieve scale and impact.
UN entities involved in this initiative
UN-Habitat
United Nations Human Settlements Programme