Story
Celebration of International Day of Rural Women in Saudi Arabia with Warfa Camp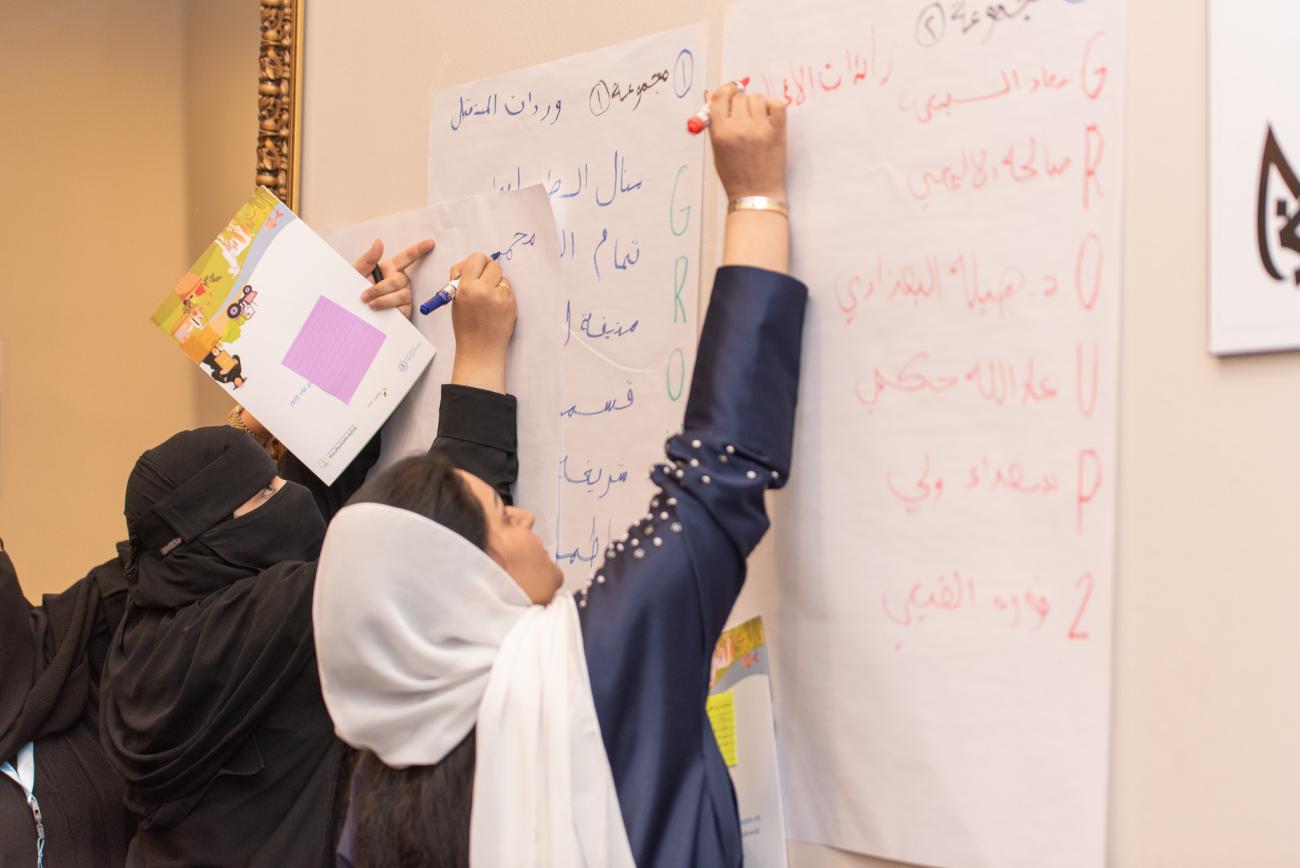 In the Kingdom of Saudi Arabia, there is an increased focus on the economic empowerment of rural women who are engaged in agriculture and food production.
There is no denying the fact that women play a major role in food production, agriculture and rural development the world over however, their contributions are often unrecognised and, overlooked or underestimated. This year the observance of the UN's International Day of Rural Women with its theme 'Rural Women Cultivating Good Food for All' renewed efforts to strengthen support and empowerment of rural women and increase recognition of their contributions in line with Agenda 2030 and the Sustainable Development Goals.
In the Kingdom of Saudi Arabia, there is an increased focus on the economic empowerment of rural women who are engaged in agriculture and food production. The Vision 2030 of the Kingdom envisions the agriculture sector as an engine for sustainable economy, whereby smallholders, producers, men and women farmers have a vital role in accelerating sustainable agriculture and rural development. The Ministry of Environment, Water and Agriculture and its unit 'Reef' is entrusted with translating this aspiration into reality through the Sustainable Rural Agriculture Development (SRAD) Programme. In this context FAO-Saudi Arabia is providing technical advisory assistance for comprehensive capacity development of relevant institutions and stakeholders of the programme. There is a particular focus on raising awareness of rural youth and women with regards agri-entrepreneurship, value chain development and agri-business opportunities to boost rural economy and food security.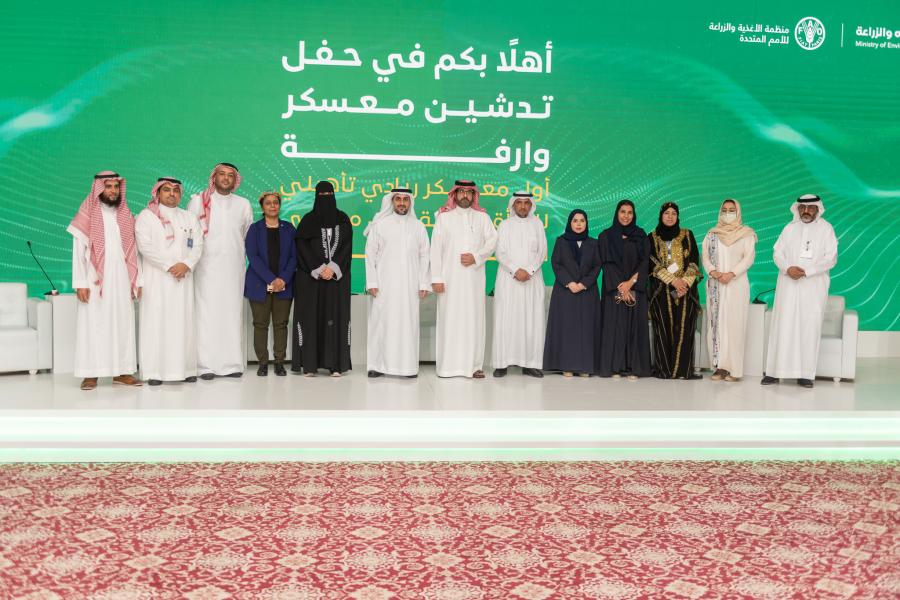 Within this framework, an initiative for rural women called the 'Warfa' has been launched to focus on supporting women participation in the agriculture sector. FAO-SRAD project is provided technical assistance to Warfa by organizing a 4-day an intensive training camp entitled "Strengthening the role of women in sustainable rural agriculture development in Saudi Arabia" from 13-17 October, 2022 in Abha, Aseer region. Some 46 women from diverse rural sectors were invited to the course from across the Kingdom. The main focus of the training was to increase their understanding of the role of women and opportunities available in rural development from the perspectives of cooperatives, value chain development, product processing, marketing, and agri-business management. The training was conducted by subject matter experts through interactive lectures, group discussions, video documentaries, role plays and case studies. Based on the feedback received, the course was very successful and the participants are now eager to launch entrepreneurship project/idea and apply new skills and capacities as productive members of the family and society. 'This FAO course has laid a solid foundation for Warfa and its members'' said Ms. Maha Dighriri, REEF who is leading the initiative. Dr. Kakoli Ghosh, CTA, SRAD noted that this pioneering course for rural women can become a good role model for strong partnership for other initiatives in the future.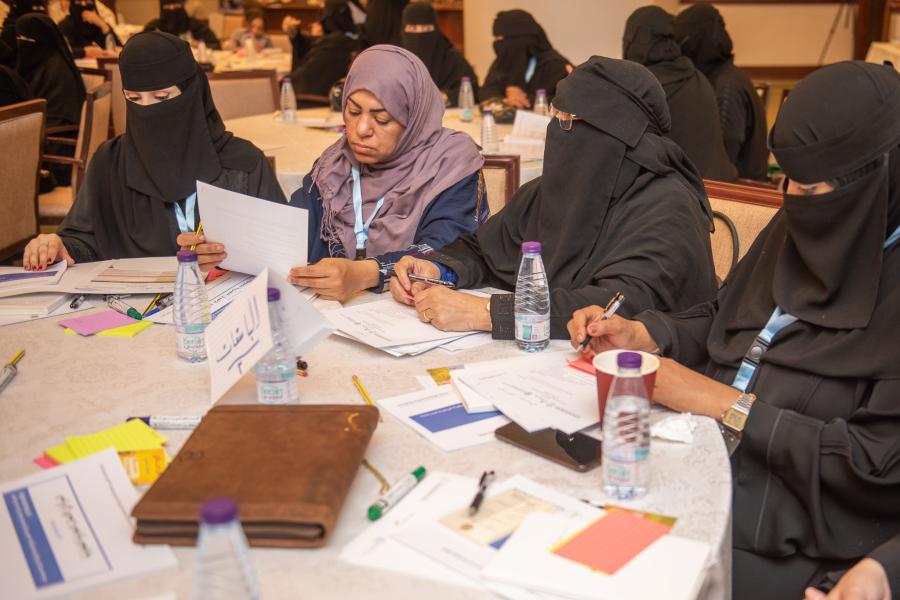 Furthermore, on the 15th of October on occasion of the International Day for Rural Women, the Warfa Camp was honored by the presence of His Royal Highness Prince Turki bin Talal bin Abdulaziz, Governor of Asir Region and His Excellency Deputy Minister Eng. Mansour Al-Mushaiti, who felicitated the participants and the trainers and appreciated the exhibition of traditional handicrafts and local food products that were in display and prepared by the women participants from the various regions of the Kingdom.
UN entities involved in this initiative
FAO
Food and Agriculture Organization of the United Nations