Press Release
United Nations Development Programme Signs the 3rd Phase of the Project with General Authority for Survey and Geospatial Information (GASGI)
21 April 2022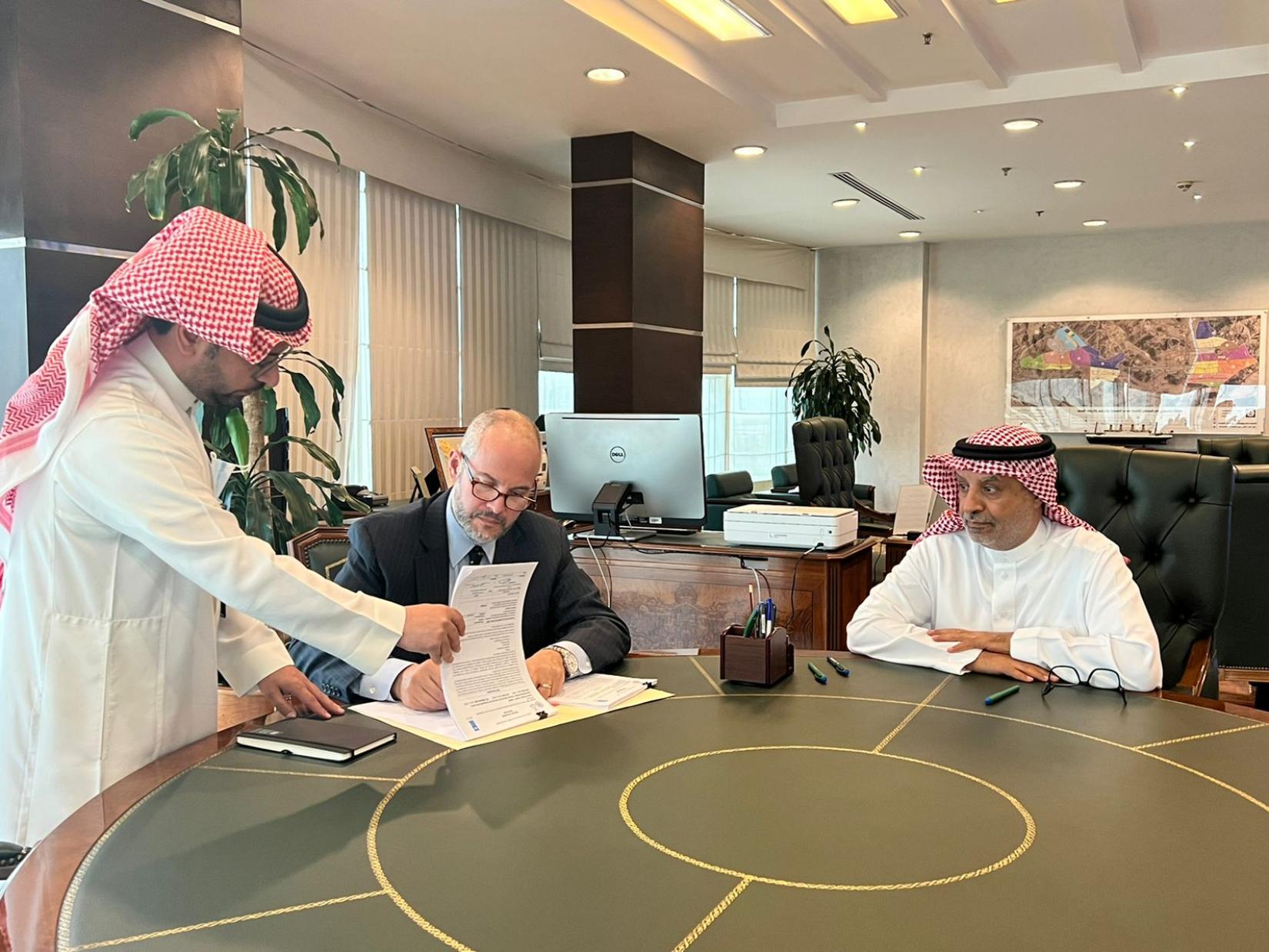 Thursday, 21st of April marked the signing of the third phase of the "Advisory Services to the General Authority for Survey and Geospatial Information" project between the United Nations Development Program (UNDP), in Saudi Arabia, and the General Authority for Survey and Geospatial Information (GASGI) to support GASGI in delivering its new mandate that focuses on promoting surveying and geospatial capabilities.
The completion of the previous phase was instrumental in nurturing the idea of developing the foundation of financial sustainability whereby the General Authority for Survey and Geospatial Information will achieve a high level of efficiency in all its geospatial products.
GASGI hopes to expand the availability and marketing of its products and to broaden public awareness. The core areas of the project include:
Geodesy
Geospatial Services
Hydrography
Map Production
Institutional Excellence
Establishment of GASGI Academy
UNDP Resident Representative, Dr. Adam Bouloukos, was pleased to continue this partnership , "The key objective of this intervention is to strengthen national capacities for effective geo-spatial surveys, generating national geo-spatial data infrastructure, and generating multi-purpose knowledge from such surveys to boost efforts in achieving the Saudi Vision 2030 and the Sustainable Development Goals (SDGs)."
GASGI President, Dr. Eng. Mohammed Yahya Alsayel, also expressed his satisfaction with UNDP support, in particular the latest training arranged by UNDP and delivered by the Division for Ocean Affairs and the Law of the Sea which received significant positive feedback.
GASGI Head of Human resources and National Project Manager of the project, Eng. Bader Althiyabi, "This project will contribute to achieving the objectives of the organization's regulation Resolution No. (90) in the field of surveying and geospatial information; It will contribute to developing and building national capacities in the surveying sector."
UN entities involved in this initiative
UNDP
United Nations Development Programme